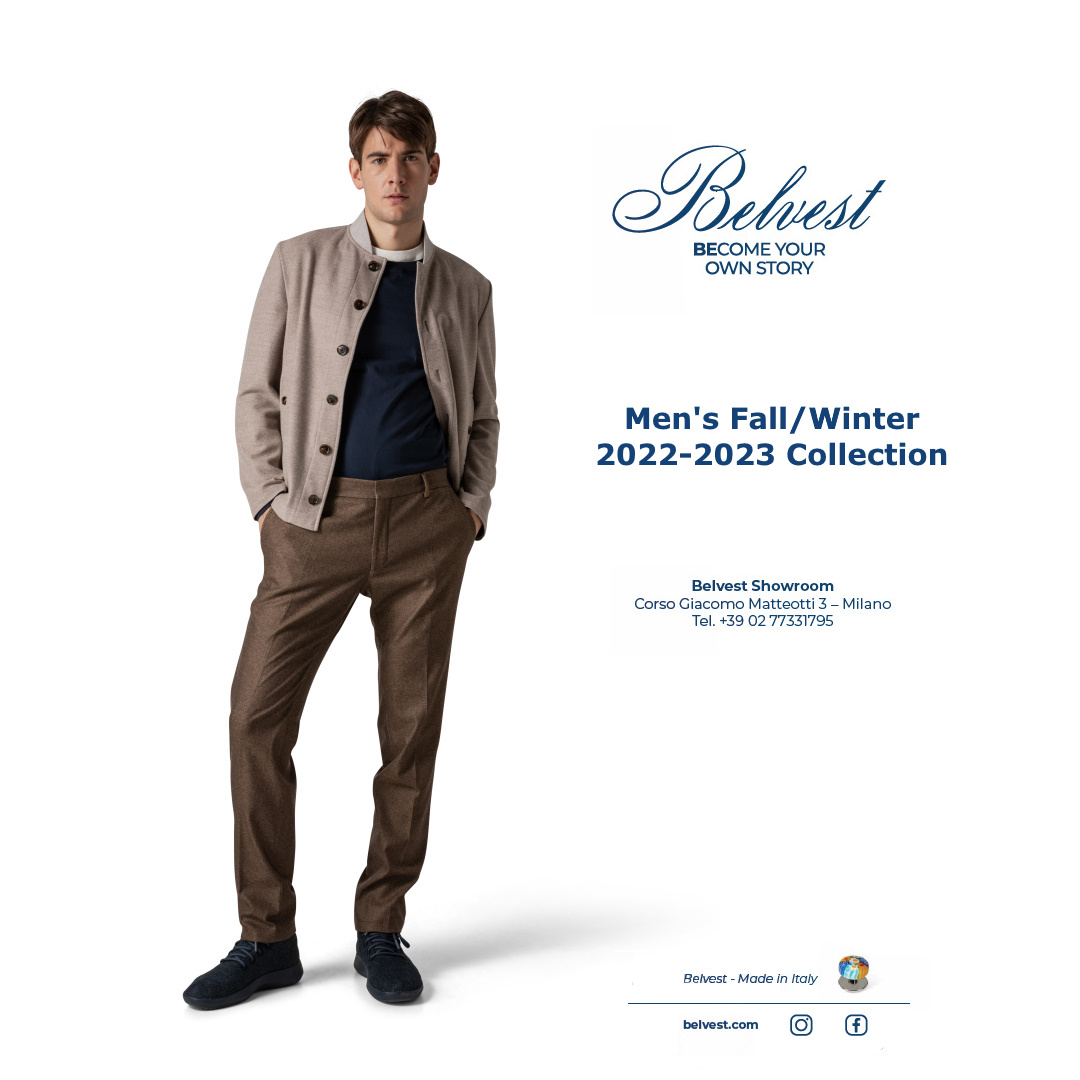 Belvest Bomber, a combination of style and design to wear every day
This distinctive sartorial made bomber is reflective of the fusion to carry-on the founder's philosophy by the third generation, in representing tradition and heritage in the modernism millennial attitude.
The felted wool cloth is in a remarkable 14,5 micron wool, the construction of the fabric is an exclusive satin weave. The yarn is double twisted rendering a light feeling but locks in the warmth. 


This bomber is versatile ultra soft and stylish. It is expertly crafted with hand-rolled shoulders and details such as double stitch contrast that enhances the craftsmanship of the master tailors. 


With its origins during World War I - the flight jacket was worn by American & European pilots. During that period, aerial bombing was a common war strategy, especially in Europe, which led to the development of bomber aircraft and the training of fighter pilots – known as "aces" – to carry out strategic bombing raids.
 
The first pilot bomber jackets were made of leather and fur, both highly insulating materials that were well-suited to the cold, open-air cockpits of WWI bomber planes. What we know as the bomber jacket today likely got its name from these aircrafts and their pilots. 


First introduced to the U.S. military in 1949, the flight jacket featured updated specs such as a wool knit collar to replace the fur one, and high-quality nylon and polyester.
This allowed for a more lightweight jacket that could be worn in warmer weather as well. 
Soon after military clothing found its way to surplus stores and into civilian hands. In Britain, for example, the bomber jacket was adopted by the mod subculture as well as working class - hyper-masculine look of heavy worker boots paired with military attire. It wasn't long before the bomber jacket took hold as a fashion statement.
The bomber we all know, and love has a classic, easily recognizable silhouette today, including a loose fit, ribbed knit collar, cuffs and waistband and functional pockets. Part of what makes this jacket so widely appealing is its versatility. The bomber's standard fit is gender neutral and casual, and the functional design is easily adaptable for warm, cold, and transition seasons.
Belvest bomber jacket sees military heritage combined with the contemporary design that you can wear every day.