Belvest
Spring/Summer
2022
"Jazz and love are the hardest things to describe from rationale"
(Mel Tormé)
The math of emotions - of a life that, like jazz, is best improvised, as George Gershwin once said. And the iconic figure of Chet Baker, trumpeter, singer, icon of an era and a formidably talented style.
These are the inspirations for the Belvest men's Spring/Summer 2022 collection. 
An explosion of inspirations, of clothes in which to naturally feel at ease. For Spring/Summer 2022 he opts for shades that convey poetic lightheartedness, ideally accompanied by the sounds of a saxophone: amber ginger, mauve, sapphire-blue, chalk-ivory.
The linings are brand new in both texture and to the touch, such as the refined "craquelure" for the "envelope pocket" blazers. Another innovation is the complete collection of matching jersey t-shirtsto wear under the jacket, carefully designed by Belvest's master tailors in 3 versions: crewneck with murrina, lido shirt, or polo shirt with "slot-hole" buttons sewn directly onto the grosgrain.
The trousers in the collection are in ultralight linen-cotton denim, or very fine "parachute" poplin cotton borrowed from historical Renaissance summer dresses. Garments reconstructed by master tailors who studied the new jacket's softness and translated it into clothing that conveys a "millennial" philosophy.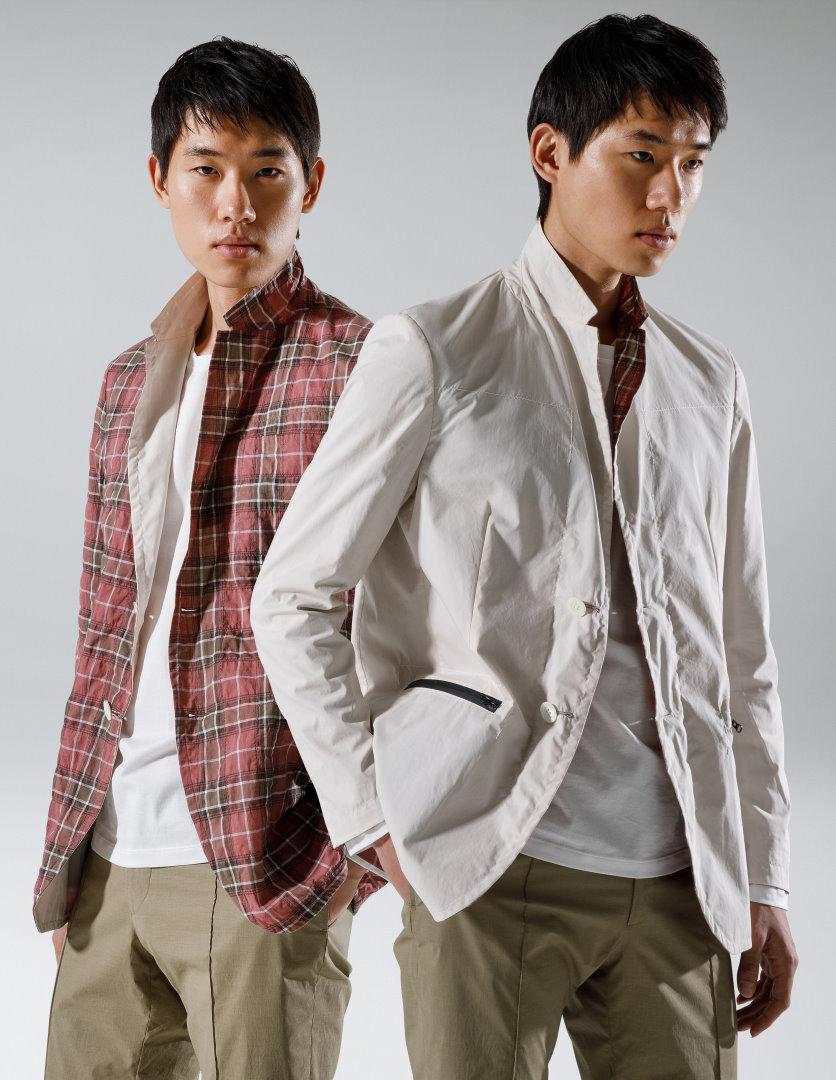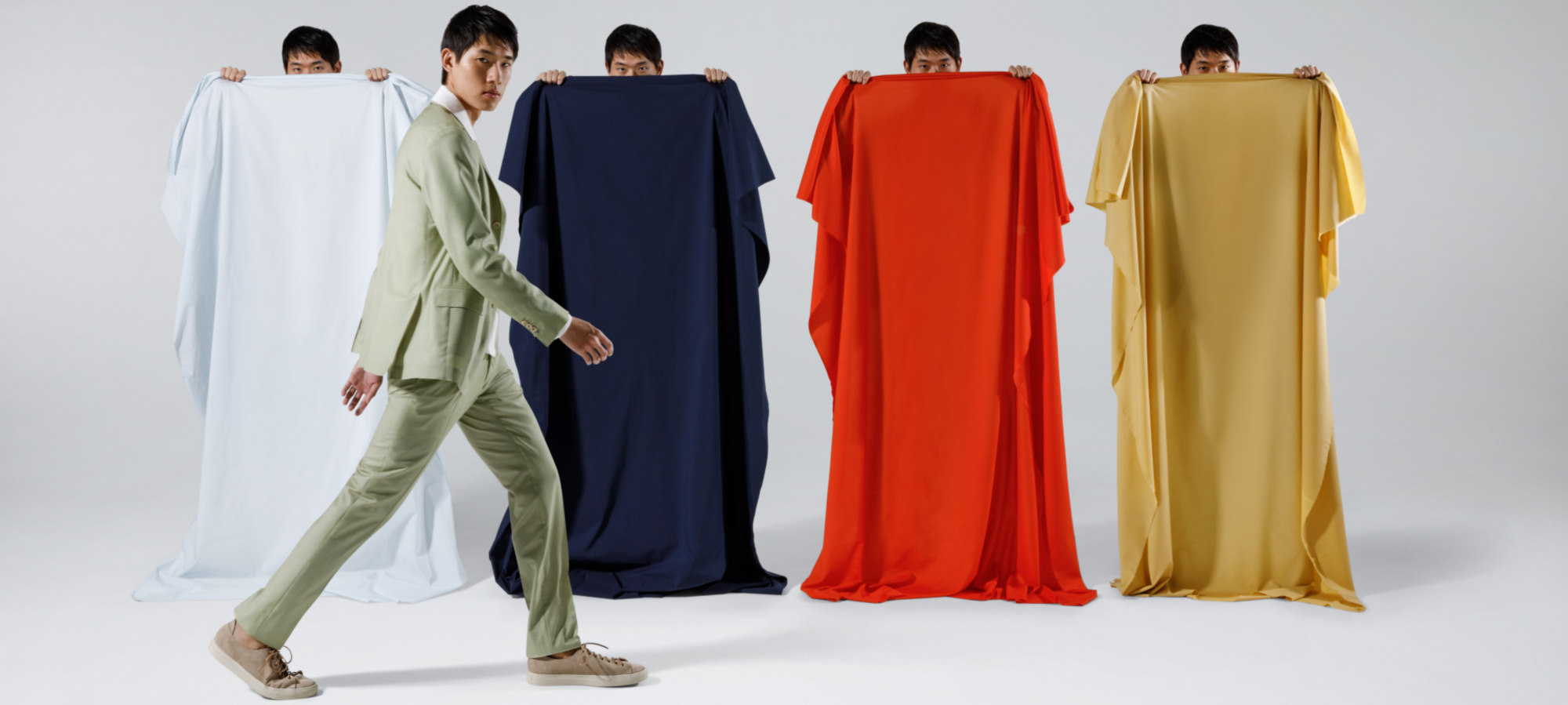 The Belvest man loves to express and wear an eclectic style that is intimately Made in Italy, because it comes from a profound culture nourished by a variety of traditions.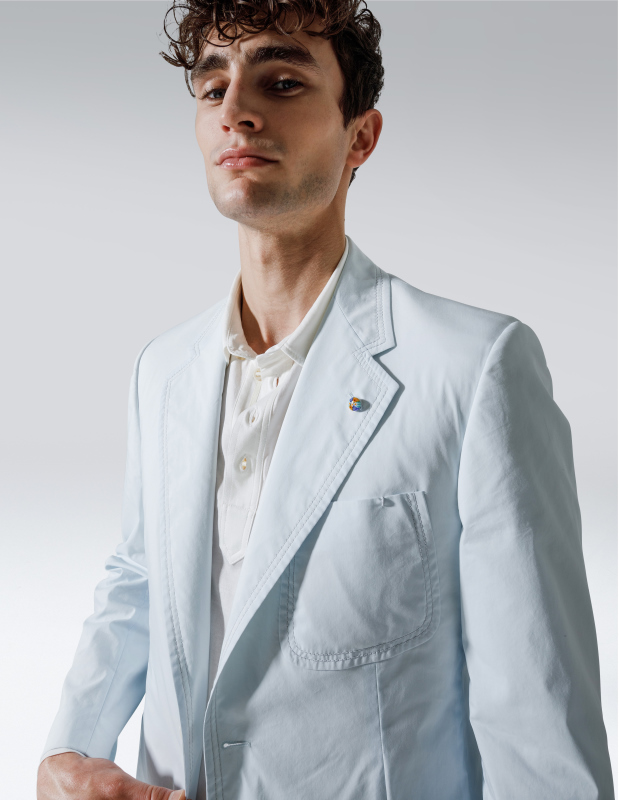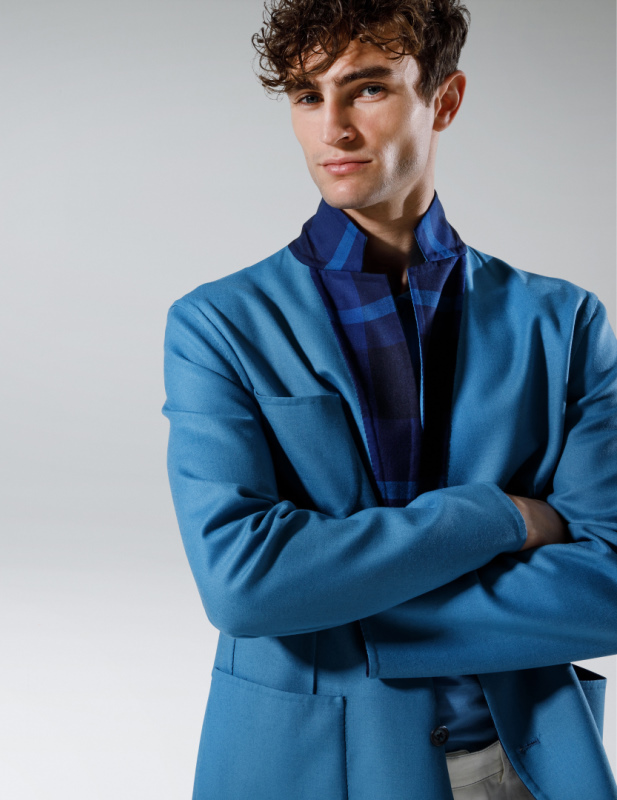 The collection is surprising for its conceptual research and variety: the unstructured "Seventies inspired" jacket in three-dimensional lightweight cotton jersey, the natural-soft jacket in semi-natté stretch wool-silk, the impeccable CEO suit in ultra-summery cotton gabardine.
It is precisely the refined fabrics that shine a light on every single model: a very soft to the touch mesh crepe for the pure wool plaid blazer, a linen-alpaca-cotton blend with a très chic soul, or a semi-natté wool-silk stretch, all the way to the very advanced no-name structure for the new eclectic urban jacket with the tension of fabric and the softness of jersey, or the "levantine" texture in wool-silk coral knot, which gives the welt frame pocket jacket exceptional stretch and comfort.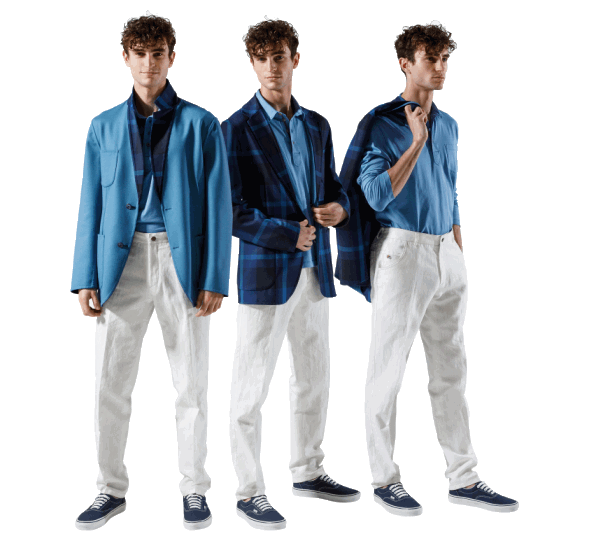 A triumph of lightness, breathability and refinement crafted like a musical score designed to be improvised 
in unpredictable and intensely personal ways.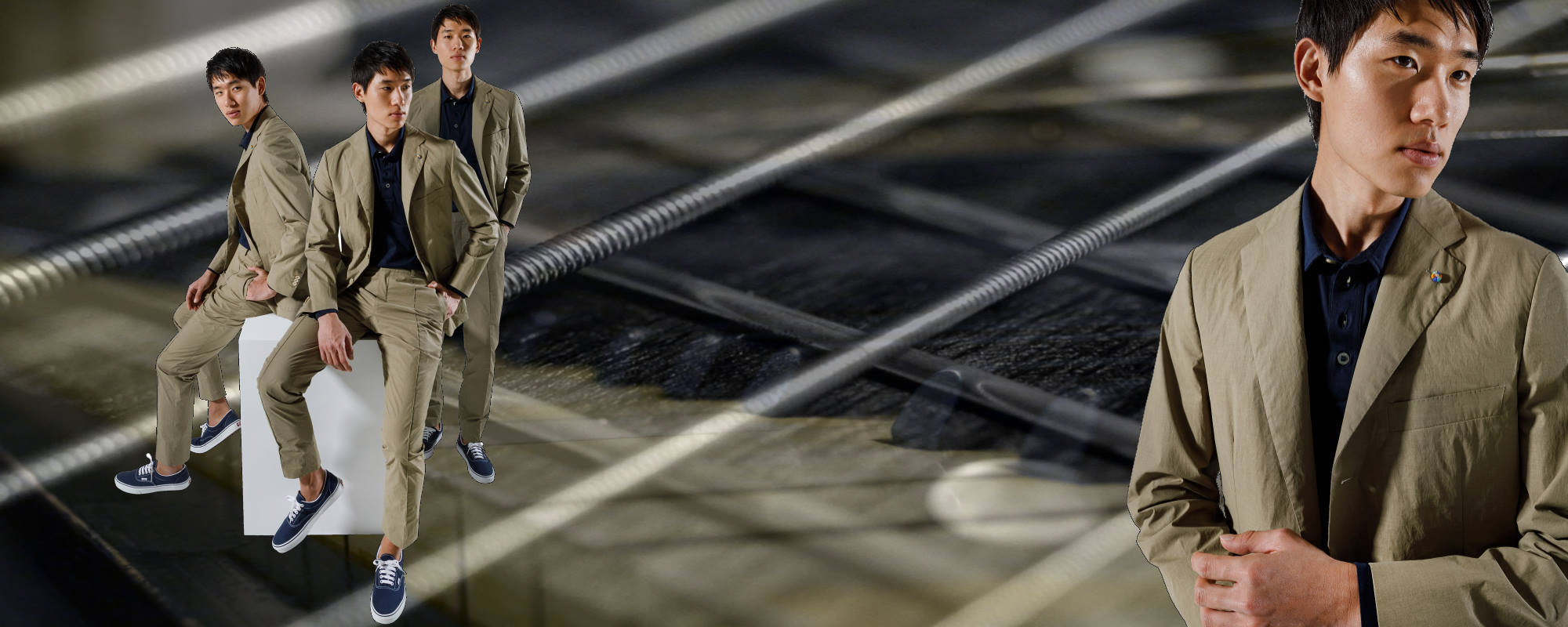 Buy the Clothing from the
Spring / Summer 2022 lookbook